Trump isn't the only one who wants to build a wall. These European nations already did
Over the past three years, European countries built at least 800 miles of anti-immigrant fencing. Here's what the impact has been.
05/24/2018 10:30 AM
Catholic Ireland to be tested by abortion vote on whether to overturn near-total ban
The once staunchly Catholic country holds a vote Friday on whether to overturn a near-total ban on abortion. A vote to repeal the amendment, which states a fetus has an equal right to life as the mother, would leave three places in Europe where abortion is illegal unless a women's life is at risk.
05/24/2018 04:43 PM
Border walls aim to keep out migrants, but also threaten bears, deer, other wildlife
Eastern European countries have built hundreds of miles of border fences to clamp down on migrants from the Middle East and North Africa, but scientists say these barriers pose a threat to the region's wildlife. Especially vulnerable are migrating bear, deer, lynx and wolf populations.
05/24/2018 10:33 AM
From 7 to 77: There's been an explosion in building border walls since World War II
At the end of World War II, there were seven border walls or fences in the world. By the time the Berlin Wall fell in 1989, there were 15. Today, there are at least 77. Border walls have been used through history to separate warring nations, protect trade routes andrepel migrants. Here are examples.
05/24/2018 10:31 AM
Japan's foreign minister seeks U.S. help on abductees in North Korea
Japan's Foreign Minister Taro Kono is in Washington this week to press the Trump administration to remember Japanese interests in talks with North Korea. The North's diplomatic overtures this year has resulted in first-ever face-to-face meetings between Kim Jong Un and everyone else in the region.
05/24/2018 06:19 AM
Muslims around the world observe Ramadan
05/23/2018 11:19 PM
Lawmakers get first look at secret Russia probe documents during Justice meeting
The meetings, which will include a bipartisan contingent of top congressional Democrats and Republicans later Thursday, are most extraordinary in that they were first brokered by President Trump, who remains the most prominent subject of the investigation headed by special counsel Robert Mueller.
05/24/2018 05:34 PM
Mike Pompeo: U.S. to maintain sanctions, diplomatic pressure against North Korea
The United States will keep pressure on North Korea to come to the negotiating table and abandon its nuclear weapons program, Secretary of State Mike Pompeo said Thursday after President Trump canceled his summit with the North. He said sanctions will continue to squeeze North Korea's economy.
05/24/2018 05:16 PM
South Korean president calls cancellation of Trump-Kim summit 'very regrettable'
President Moon Jae-in urges both leaders to talk to each other directly, calling the denuclearization of the Korean peninsula an historic task.
05/24/2018 05:25 PM
100 escaped cows take over U.K. neighborhood
97 dairy heifers and one bull broke out of a farm and began hanging out in an orchard, some gardens and, in this case, peeking in the neighbor's windows.
05/24/2018 05:07 PM
Ireland will vote to overturn abortion ban
Ireland remains one of the last countries in Europe where abortion is still illegal.
05/24/2018 04:45 PM
Trump cancels meeting with North Korea, citing 'tremendous anger and open hostility'
Trump cites the "tremendous anger and open hostility" displayed in North Korea leader Kim Jong Un's recent statements.
05/24/2018 04:38 PM
May political cartoons from the USA TODAY Network
05/24/2018 12:41 PM
Text of President Trump's letter to North Korea's Kim Jong Un
Text of Trump's letter to North Korea's Kim Jong Un
05/24/2018 03:39 PM
North Korea demolishes nuclear test site, as Trump cancels summit with Kim Jong Un
The Punggye-ri nuclear test site in the northeast of the country was destroyed Thursday by a number of explosions. Hours later, President Trump announced he canceled a summit with the North Korean leader Kim Jong Un that had been planned for next month.
05/24/2018 03:24 PM
Former U.S. enemy in Iraq is now potential ally against Iran
Fiery Shiite cleric Muqtada al-Sadr whose followers once mounted deadly uprisings against U.S. forces in Iraq is emerging as America's best hope of blunting Iran's expanding influence in Iraq.
05/24/2018 02:25 PM
Analysts: Trump doesn't get the auto industry; tariffs hurt consumers
More than 8 million vehicles were imported to the U.S. last year. All cars built here included foreign parts.
05/24/2018 02:07 PM
Afghanistan stabilization effort failing after 17 years of U.S. work, watchdog report says
The U.S. effort to stabilize Afghanistan has wasted billions, sacrificed thousands American troops and yielded little, according to inspector general.
05/24/2018 01:31 PM
Russia rejects claim its missile downed Malaysia Airlines Flight 17
The Russian Defense Ministry dismissed the findings of an international investigative team that announced Thursday it had unequivocal evidence that a Russian-made missile shot down a Malaysian Airlines jet over eastern Ukraine four years ago, killing all 298 people aboard.
05/24/2018 02:06 PM
A butterfly once extinct is now making a comeback
A butterfly that had gone extinct in England is coming back.
05/24/2018 12:37 PM
Sterling Brown arrest video released by Milwaukee police
Milwaukee Bucks guard Sterling Brown was confronted by a Milwaukee Police officer January 26, 2018 for a parking violation. Brown was tased and arrested.
05/24/2018 12:29 PM
Struggling German bank Deutsche Bank to cut an additional 7,000 jobs by 2019
Shares in Germany's biggest private lender have fallen 31% this year, sparking calls from investors to speed up the recovery process.
05/24/2018 12:27 PM
Kremlin doubts Yulia Skripal's statement on Salisbury poisoning
Yulia Skripal said that she doesn't need assistance offered by the Russian embassy.
05/24/2018 12:05 PM
Facebook introduces alerts in News Feeds to update privacy settings
Facebook, in order to comply with new privacy rules going into effect later this week in Europe, will begin sending alerts in the News Feed to prompt folks to update their privacy settings.
05/24/2018 11:00 AM
Border wall lessons from Europe
Border walls may seem to draw clear lines, but they can have unintentional consequences, as USA TODAY's Kim Hjelmgaard shows us in Europe.
05/24/2018 10:29 AM
The number of border walls continue to climb
Nations have been building border walls for ages, but the number has soared since World War II.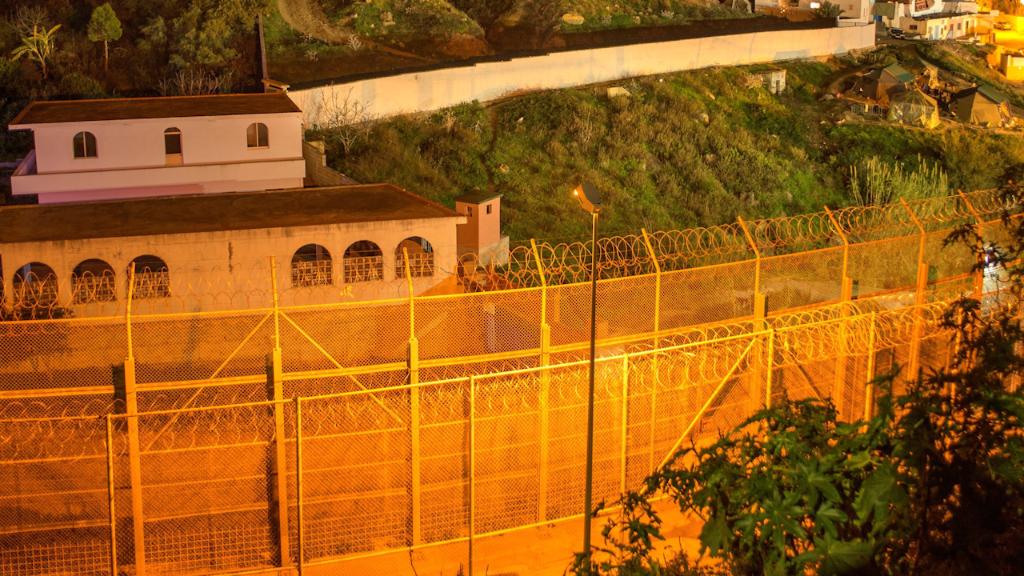 05/24/2018 10:10 AM
Top female Everest climber's new challenge: Inspiring women to strive
The most successful female Everest climber said after finishing her ninth ascent of the world's highest mountain that she wants to inspire all women so they too can achieve their dreams.
05/24/2018 02:10 AM
Trump calls for new tariffs on imported cars and trucks, escalating trade wars
Trump called for tariffs on imported cars, trucks and auto parts Wednesday, similar to protectionist measures he's threatened on aluminum and steel.
05/24/2018 10:54 AM
The best and worst countries for women
03/08/2018 06:29 PM
Life in North Korea: What you are allowed to see
05/23/2018 12:31 PM
Kim Jong Un's unofficial visit to China
03/28/2018 12:54 PM
Kids catch air and culture at Swiss museum exhibit
03/07/2018 07:27 PM
The day in pictures
05/24/2018 04:25 PM